Pasture-Raised Non-GMO Eggs - Bloemhof
Thursday, 11 June 2020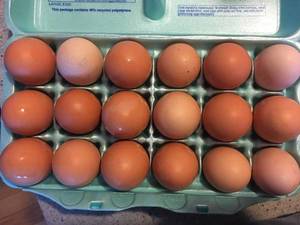 Item details
City:
Bloemhof, North West
Contacts

Lioeds
Item description
We have a flock of laying hens ready to supply you and your family with delicious, nutrient dense eggs!
If you haven't already, please research the health benefits of pasture-raised eggs from hens that are supplemented with only non-gmo feed. The health benefits are significant.